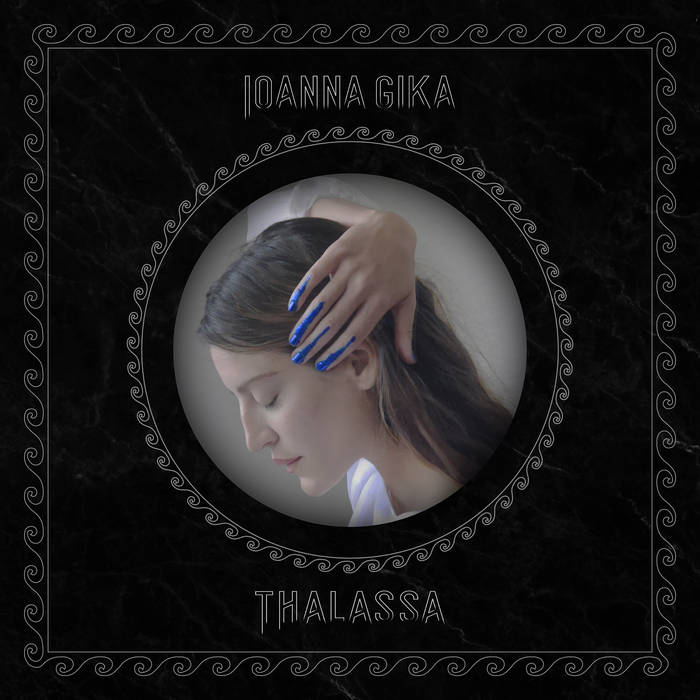 Band: Ioanna Gika
Album: Thalassa
Best song: "Messenger" is one of my favorite songs of the last few years..
Worst song:The final three tracks kind of run together.
I don't read much music criticism at all. I'll read the odd Quietus feature or might hit a Pitchfork link if someone sends it to me. I read year-end lists every December and try to catch up, but I'm mostly disconnected from that part of the culture. This makes finding new music tougher than it used to be; I often just find out about bands through Two Minutes to Late Night guest spots or though opening bands. I mentioned this in the
True Widow thing, as I saw them
open up for Chelsea Wolfe.
Labels are another way to find new music, but mostly because I have a minor fetish for Sargent House cinematic universe. My favorite albums of recent years have almost entirely come from that label/management team. Emma Ruth Rundle, Chelsea Wolfe, Deafheaven and Brutus all come from the label. I'm also a big fan of artists like Mutoid Man, King Woman, Red Sparrowes and Lingua Ignota (though I've not written about their records here).
Somehow, I found out about Ioanna Gika through the latter, though I did see her open up for Wolfe on a tour two years ago. It was the second leg, I think, of her touring Thalassa and it kinda fit with Wolfe in that it was a somewhat subdued woman's voice. I guess Gika's work is vaguely gothic, which is where Wolfe often gets thrown.
Nevertheless, Thalassa is a masterpiece in its own right. Gika's self-identification with Greek culture as much as American – she grew up in both places – gives the record a beautiful hybrid nature. Named after the sea (or the primitive goddess of the sea), the album is soaked in smooth, wave-like production, but the pointed production gives the record a here-and-there gorgeous staccato nature.
"Messenger" is the best example of this. The song's lyrical sea theme is augmented by a chorus of sampled vocals that recall Enya more than they do someone like her labelmates Wolfe or Rundle. The rapid-fire drum machine propels the song's juxtaposition with Gika's gorgeous, all-encompassing vocals that crescendo ~1:40 as she belts "home" in the pre-chorus. It's 3:21 of beauty, from the new age vibe to the outro breakdown that is as abrupt as it is lovely.
But Gika does not only deal in noise and contrast. "Swan" is similarly gorgeous, albeit wonderfully in sync with her lady Julian Casablancas low rumble of a voice. The lost romance of the song is slow and burning; the Zola Jesus comparisons are apt more often than not.
"New Geometry" is the kind of full arrangement that shows the talent Gika did not showcase as part of her band Io Echo, with a full range of her vocals on display. Album opener "Roseate" has movements that thump and those that feel, while "Weathervane" is plaintive and desperate.
The album has its forgettable moments and the record merges largely together in the final three songs. But, like with her cover of "One Thing Leads to Another," Gika is wonderful when let loose or when slightly constrained.