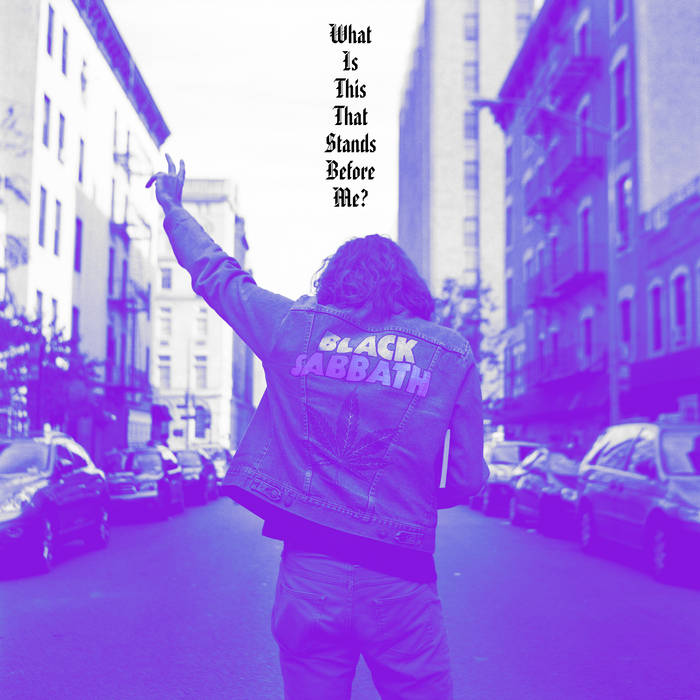 Band/Artist: Various Artists
Album: What Is This That Stands Before Me?
Best song: "Changes"
Worst song:"Symptom of the Universe."
I've yet to write about Zola Jesus on this site and it's certainly pretty weird my first writing about her work comes within the context of her single song on a compilation of Black Sabbath covers. Such records are a somewhat regular occurrence, being that Sabbath is the most influential band of its genre. Sacred Bones Records, the label responsible for the comp, is probably less mainstream than the other such labels putting out these covers records, but nonetheless, its artists are definitely as Sabbath-influenced as, like, the
biggest of these covers records
.
The record was released during this pandemic on May 1, a day in which Bandcamp waived all fees, thus making all the money spent going to the artists and labels. I don't know what that means for a comp like this; I know I spent a fuckload of money on May 1 on albums from Zola Jesus, Marissa Nadler, Akvan and a bunch of other bands. As you certainly know, artists are losing lots of money from missing tours, so donations/Bandcamp/etc. are now their main source of income.
—
I'm a sucker for covers and I've been a Black Sabbath fan since I discovered them as a tween back in the scenic suburbs of Chicago in the 1990s. I've probably said here or on my old site that there is no vocalist with a more perfect-for-the-music voice than Ozzy Osbourne (I'll refrain from talking about how lovable or not a guy he is, other than to say that he is not as lovable as his reality show made him out to be) and Tony Iommi's guitar tone is as iconic as his riffs. To say they invented metal is probably an oversimplification, but I think calling them the Beatles of the genre is not. As every rock band — including Sabbath, for sure — took the Beatles' template and added something, so did every single metal ban after Sabbath. There are tinges of Sabbath in bands as disparate as Pallbearer and Venom Prison, as similar as Megadeth and Metallica. Entire subgenres of metal — thrash to late-era Ozzy stuff, sludge to Master of Reality, prog-metal to Paranoid, etc. — owe themselves to Sabbath albums or single songs. Tell me you don't hear ISIS and post-metal in "Hand of Doom" and I'll tell you can't fucking hear.
So, it's no surprise that Sacred Bones, a metal label with acts as varied as Zola Jesus and Thou, could put out a viable Sabbath tribute record and have it sounds as complete and satisfying as the band itself. Marissa Nadler — my new favorite artists — contributes the lugubrious "Solitude," a song that has been by so many people that I forget it's even a Sabbath song. But, her version even extends the song's loneliness more, with long single guitar notes and Nadler's beautiful vocals Indie metal darling Thou's contribution is a spot-on cover of a cover – even copping the Art Linkletter statement about drugs in music used in the iconic 10,000 Homo DJs (or just Ministry. It's the same band) cover of "Supernaut." The vocals turn out to be classic Thou, however, with a piercing scream filling the record. As with so many great bands, the ubiquity of the songs and the songwriting make it so any cover works well
Minimal dark-wave band The Soft Moon takes on the band's eponymous track to lead off the record and the electronics of it make for an industrial take on the proto-doom song to end all proto-droom songs (Aside: How amazing is it that "Black Sabbath" is on the same album as "The Wizard." The two songs – arguably the first doom song and a harmonica-heavy blues rock song – could not be more different, stylistically, but are still great). Luis Vazquez' vocals are heavily processed and perfectly eerie, as the song needs.
But the highlight of the album remains the ultra-powerful "Changes." Zola Jesus debuted a cover version on her Patreon that she had played at a show, but the studio version makes her voice sound all the more gripping. Like "Solitude," the band's lyrics do put together a more nuanced view of mental anguish than one would think a band that also produced songs like "Sweet Leaf" and "Supernaut." Zola Jesus' vocals are minor league operatic on the record and speak to a clichéd version of transitions, though it never sounds that way in her hands. Her piano work lets the silences speak for themselves in a way the original never did. It's hard not to feel her pain when she opens on the slowed "I feel unhappy. I feel so sad." The lyrics' simplicity speak to their universality and Zola Jesus inhabits every syllable.
The greatest songwriters write songs that can be reworked, redone and rearranged by creative people. Black Sabbath is most certainly that.